Why the NFPF Was Created
The National Film Preservation Foundation was created by Congress in 1996, at the recommendation of the Library of Congress, following four years of hearings and research conducted by the Library's National Film Preservation Board.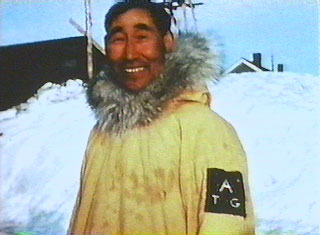 The process began in 1992, when Congress asked the Librarian of Congress to assess the state of film preservation. The resulting report, issued the next year under the direction of National Film Preservation Board, alerted Congress that motion pictures were disintegrating faster than archives could save them. The films most at risk were documentaries, silent-era films, newsreels, historically significant home movies, avant-garde works, industrials, and independent films—not the Hollywood sound features that had become synonymous with American film. Scattered in cultural institutions from Alaska to Florida, this "other" motion picture heritage fell outside the scope of commercial preservation programs. Orphans films, as the then little-known films came to be called, painted a portrait of America not found in history books. The problem was that few nonprofit and public institutions had the support and know-how to care for the films.
At the request of Congress, the Librarian joined forces with the film community to create an action plan for saving these fragile cultural resources. The National Film Preservation Board enlisted the help of film industry representatives, technical experts, archivists, and scholars. It held hearings and asked for public comment. The consensus report, Redefining Film Preservation: A National Plan (1994) recommended:
Redefining film preservation to include (1) low-temperature, low-humidity storage to retard film deterioration, (2) the copying of decaying film onto new, more stable filmstock, and (3) use of video and other access technologies to share newly duplicated films with the public.

Increasing the availability of films for education and exhibition.

Developing cooperative projects to advance national preservation goals.

Creating a new federally chartered foundation to help public and nonprofit organizations preserve American orphan films and share them with the public.
The National Film Preservation Foundation grew from this effort. The National Film Preservation Foundation Act (PL 104-285, Title II), signed into law on October 11, 1996, charged the NFPF to "encourage, accept, and administer private gifts to promote and ensure the preservation and public accessibility of the nation's film heritage" and authorized federal funds to advance this work.
The NFPF started operations a year later as an independent federally chartered grant-giving public charity (federal tax identification number 52-2055624) and the nonprofit charitable affiliate of the Library of Congress's National Film Preservation Board. The NFPF's twelve-member board of directors is appointed by the Librarian of Congress.
Since 1996 Congress has increased the NFPF's authorization three times, most recently in 2016 with the bipartisan support of both the House of Representatives and the Senate. Funding received through the NFPF's authorization is secured through the Library of Congress and goes directly to the field for film preservation. Every penny of operational support is raised from other sources.