From an animated plea for peace by director Frank Tashlin to early color home movies of President Herbert Hoover and his family, the NFPF is excited to announce the most recent crop of films slated for preservation through its federally funded grant program. All together 57 films will be preserved by 32 institutions across 21 states.
Among the award winners is Jessie Maple's 1989 independent feature Twice as Nice, which will be preserved by the Black Film Center/Archive at Indiana University. Maple took up filmmaking in the early 1970s, honing her craft at training schools and as an apprentice editor on two films by Gordon Parks. In 1975 she became the first African American woman member of the IATSE. With her husband LeRoy Patton, she founded LJ Film Productions where they produced socially engaged documentaries. Her first narrative film Will, made in 1981, was preserved by the Black Film Center/Archive in 2008.
"Jessie Maple's second fiction feature film, Twice as Nice, was the creation of many strong, talented women. It tells the tale of basketball playing twin sisters in the days before the WNBA and uses real-life locations and nonprofessional actors to realize the screenplay by Saundra Pearl Sharp, the poet and actress who co-founded the Black Anti-Defamation Coalition," said Brian Graney, Archivist and Head of Public Technology Services who will supervise the project. "We can't wait to share it with new audiences."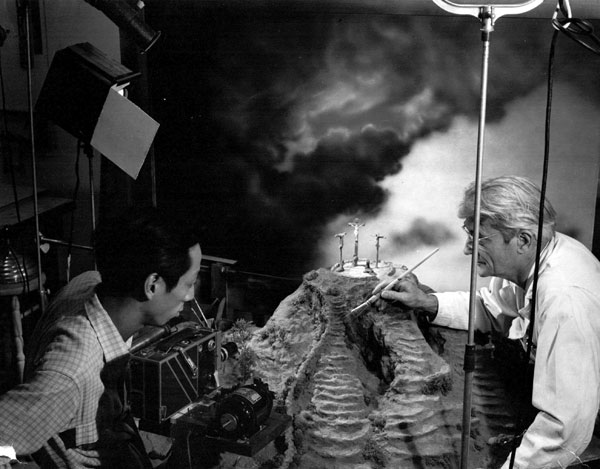 Named to the National Film Registry in 2014, The Way of Peace (1947) is also set to be preserved by UCLA Film & Television Archive. Directing the film was long-time Warner Brothers animator Frank Tashlin, before he made the leap to live action feature filmmaking and his notable work with Bob Hope, Jerry Lewis and many others. Reverend H.K. Rasbach served as the technical supervisor—he went on to advise Cecil B. DeMille on The Ten Commandments (1956) and George Stevens on The Greatest Story Ever Told (1965). Special effects pioneer Wah Ming Chang, who later influenced generations of science fiction films and television through his designs on Star Trek, created the puppets for the film.
Also heading to film laboratories where new negatives, film prints, and digital access copies will be created are Ambassadors in Levis (ca. 1970), about the Tucson Arizona Boys Chorus; Czechoslovakia: Portrait of a Tragedy (1968), an American documentary shot during the Prague Spring and featuring an interview with Vaclav Havel; corporate films of the Golden State Mutual Life Insurance Company, for many years the only African-American owned corporation in California; the first student works by experimental animator Frank Mouris, whose Frank Film won the Oscar for Best Animated Short Film in 1974; The Trisha Brown Dance Company's performance of Roof Piece, filmed by Babette Mangolte in 1973; a group of films made by Jud Yalkut, the late pioneer of fusing film and video technology; and home movies of the 1944 Republican National Convention, Winston Churchill in Cuba, and the Santa Fe Fiesta. For a full list, click here.
These grants are made available thanks to the Library of Congress. Since its creation by Congress in 1996, the NFPF has provided preservation support to 276 institutions and saved more than 2,223 films through grants and collaborative projects.