The National Film Preservation Foundation is proud to announce the winners of its 2022 federally funded grants. 28 institutions will use the awards to preserve 60 films, including the 1921 mystery-western Trailin', starring Tom Mix, the first true cowboy movie star; lecture reels of Dian Fossey's groundbreaking mountain gorilla research; and the short comedic feature The Cruz Brothers and Miss Malloy (1980), one of two films completed filmmaker/professor Kathleen Collins before her premature death from cancer.
"Losing Ground (1982), the second and final film by Kathleen Collins, was added to the National Film Registry in 2020," notes Allyson Nadia Field, Associate Professor of Cinema and Media Studies at the University of Chicago, and a member of the National Film Preservation Board and the panel that reviewed this year's proposals. "The Cruz Brothers and Miss Malloy was her debut, and its preservation safeguards the legacy of a pioneering African-American filmmaker. The film will now survive as an example of the rich but overlooked cinematic heritage protected by NFPF grants."
While teaching film history and screenwriting at the City College of New York, Collins was inspired by one of her students to direct a movie. The result was an unlikely comedy set in New York's Rockland County, involving three young Puerto Rican men, the ghost of their father, and an elderly Irish widow whose house requires restoration for a mysterious purpose. Yale Film Archive will preserve The Cruz Brothers and Miss Malloy from its original negative.
Trailin' (1921) co-stars Eva Novak, known for doing her own stunts, and has Mix playing a wealthy young man who leaves high society and heads east to find the truth of his parentage. According to Variety, the film had "an absorbing story, full of action" and was "well played by a group of western types," including Novak, "who mounts her steed to ride to the rescue of her hero." UCLA Film & Television Archive will preserve Trailin' from the only surviving nitrate print.
After receiving one of many National Geographic Society grants to fund her research, Dian Fossey gave a lecture to the Society in 1973, using two reels assembled from footage documenting her groundbreaking research on gorilla diet, vocalization, and social behavior in the Virunga Mountains of East Africa. Her work led to a positive change in the perception of gorillas and increased conservation efforts, as discussed in her 1983 book Gorillas in the Mist. The NGS will supervise preservation of the footage.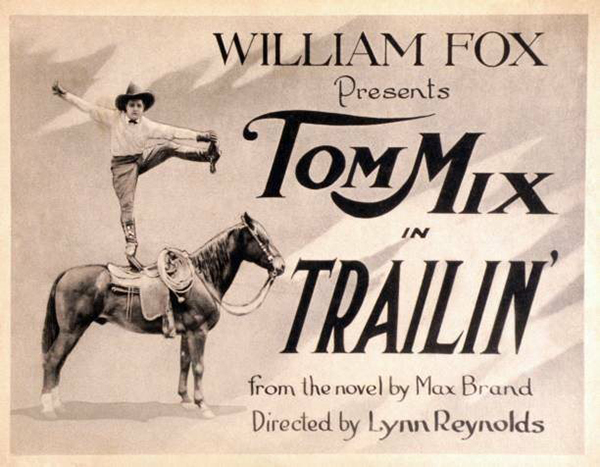 Further highlights in narrative film include Chocolate Babies (1997), a feature directed by Stephen Winters on the efforts of an underground band of multi-ethnic LGBT+ activists to expose political corruption surrounding the AIDS epidemic; The Clutch of Circumstance (1918), a silent melodrama starring Corinne Griffith as an actress whose marriage is imperiled by success on Broadway; and After the Earthquake/Después del Terremoto (1979), a short on the experiences of Nicaraguan refugees in San Francisco, made by Lourdes Portillo and Nina Serrano.
The fields of industrial and educational filmmaking are covered by other grant-winners. An Equal Chance (1920), produced by the National Organization for Public Health Nursing to show the challenges faced by nurses and doctors during the 1918 flu epidemic; Spang's First Century (ca. 1926), a feature length sponsored film about Pittsburgh-based pipe manufacturer Spang Chalfant & Co.; Flamingos on Four Continents (ca. 1958), a feature length documentary on all six species of flamingo by Roger Tory Peterson, author of the Field Guide to Birds; and The Romance of Iron and Steel (1938), a sponsored film about the American Rolling Mill Company's process of steel production and the earliest surviving work by Cinecraft Productions, which remains in business to this day.
The grants will also preserve two documentaries: If This Ain't Heaven (1983), a poetic study of a middle-aged, African-American New Yorker and his cat Africa; and Farewell Etaoin Shrdlu (1981), filmed by New York Times proofreader David Loeb Weiss on the last night the newspaper was printed entirely on "hot type" and described by Walter Cronkite as "a great contribution to the documentation of an era that was the greatest in the history of newspaper publishing."
Also to be preserved are home movies from crew of the USS Hornet aircraft carrier, showing the recovery of the Apollo 11 module after its moon landing; 27 reels of wartime aviation footage in 1930s China shot by aviator Royal Leonard; 11 reels filmed by inventor and Amateur Cinema League founder Hiram Percy Maxim, with footage of the New England Flood of 1927 and the Maxim Silencer Company headquarters; eight films of short solo dances by maverick modern dancer Sybil Shearer; seven short films made by University of Illinois student Zora Lathan in the mid-1970s that expand the history of African American amateur filmmaking; five films documenting student work and fashion shows at Moore College, the first and only women's art and design school in the U.S.; and three films of elders from the Alaskan Yup'ik village of Emmonak discussing the powers of the local shaman, origins of the first Yukon Delta potlatch, and first encounters between the Lower Yukon people and white men. For a full list of films, click here.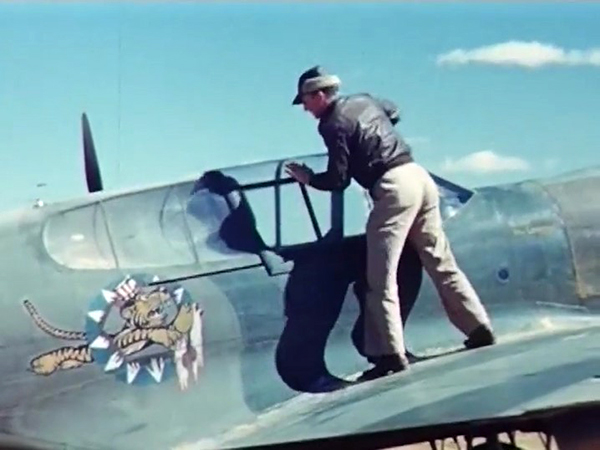 Since its creation by Congress in 1996, the NFPF has provided preservation support to 331 institutions across the country and saved 2,693 films through grants and collaborative projects. Eight institutions among this year's recipients are first-time participants in the NFPF's grants programs.
The grants are made possible by funds authorized through The Library of Congress Sound Recording and Film Preservation Programs Reauthorization Act of 2016, secured through the leadership of the Library of Congress, and the contributions of public-spirited donors.
The NFPF preservation grants target newsreels, silent-era films, culturally important home movies, avant-garde films, and endangered independent productions that fall under the radar of commercial preservation programs. The awards provide support to create a film preservation master and two access copies of each work. Films saved through the NFPF programs are used in education and seen widely through screenings, exhibits, DVDs and Blu-rays, television, and streaming. A curated selection of the preserved films is available for viewing on the NFPF website, and more than 250 additional titles have been made accessible by our grant recipients.