The National Film Preservation Foundation is proud to announce the films slated for preservation through its annual federally funded grant program. These grants will allow 35 institutions across 19 states and the District of Columbia to preserve 74 films from their collections. The selection includes
James Baldwin: From Another Place
(1973), a portrait of the legendary writer filmed during his residence in Istanbul, and Haskell Wexler's
The Bus
(1965), a cinema verité documentary that follows an integrated group of activists journeying from San Francisco to attend the 1963 March on Washington.
Also focusing on social issues and the achievements of people of color are Wataridori: Birds of Passage (1976), a documentary celebration of the Issei, the pioneering first generation of Japanese Americans; Hito Hata: Raise the Banner (1980), a dramatic feature starring Pat Morita, Mako, and Yuki Shimoda, which addresses community development and gentrification in the Little Tokyo neighborhood of Los Angeles; and Listen to a Stranger: An Interview with Gordon Parks (1973), which shows the trailblazing photographer and director at home and directing Shaft's Big Score (1973).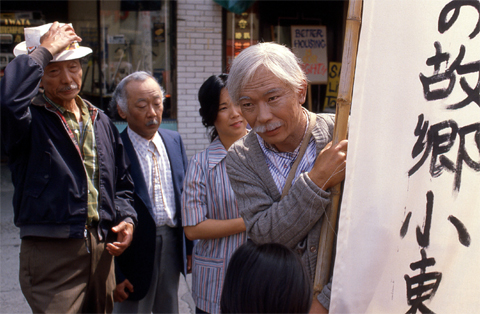 The 2019 grants will also fund the preservation of rare titles from the early silent decades of cinema history, such as the Mutt and Jeff cartoon Not Wedded But a Wife (1921); Bringin' Home the Bacon (1924), a Western starring "Buffalo Bill Jr." and a young Jean Arthur as the ingénue; the outlandish melodrama A Sleeping Memory (1917), about a woman who undergoes brain surgery to erase her memories and experiences past lives through hypnosis; and Below the Surface (1920), director Irvin Willat and star Hobart Bosworth's macabre story of a father-and-son diving team facing con artists and underwater peril, the follow-up to their notorious drama Behind the Door (1919).
Also slated for preservation is footage of Zelda and F. Scott Fitzgerald in Hollywood, the National Flying Farmers convening in Oklahoma, Operation Magic Carpet airlifting Yemenite Jews to Israel, the 1922 good-will doll exchange between the U.S. and Japan, pre-Blues musican Dink Roberts and folk musicians Fred Cockerham and Tommy Jarrell; experimental films from Beryl Sokoloff, Fred Camper, and Victor Grauer; and town portraits of Greenville, North Carolina and Wiseman, Alaska.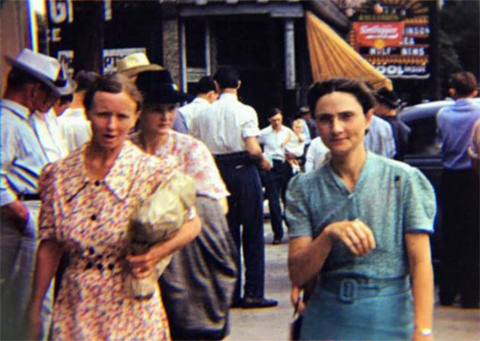 Many of the grant winners are home movies and amateur films shot by a truly diverse array of individuals: Frank Denichi Muramoto, a Japanese American owner of a photography studio in Colorado, filmed his local community; James B. Carey, president of the International Union of Electrical Workers, documented his visit to the Soviet Union; abstract artist and collector George L.K. Morris captured his travels in Southeast Asia; Academy of Sciences artist Toshio Asaeda documented a scientific expedition on the yacht Zaca (later used by Orson Welles in The Lady From Shanghai); anthropology professor Robert Ravicz filmed Yaqui celebrations of the Fiesta de Gloria in Sonora, Mexico; and Lieutenant Colonel William Henry Fluhrer documented his Air Transport Command missions to Europe in WWII. For a full list of 2019 grant winners, click here.
Since 1998 the NFPF has provided preservation resources to 304 organizations in all 50 states, the District of Columbia, and Puerto Rico to help save 2,478 films. NFPF grants are made possible by funds authorized through The Library of Congress Sound Recording and Film Preservation Programs Reauthorization Act of 2016—secured through the leadership of the Library of Congress—and the contributions of public-spirited donors. A curated selection of the preserved films is available for viewing on the NFPF website, and more than 230 additional titles have been made accessible by our grant recipients.