The National Film Preservation Foundation proudly announces that 35 films have been chosen for preservation through its federally funded grant program. The selection ranges from Street Corner Stories (1977), Warrington Hudlin's documentary about the vernacular storytelling practices of a New Haven corner store's African American customers, to Inquiring Nuns (1968), Gordon Quinn's cinema-verité documentary in which a pair of nuns asks Chicagoans on the street if they are happy with their lives.
The grants will be administered to 24 institutions spread across 16 states. This year marks the 20th anniversary of the NFPF's annual grant program: Since 1998 the NFPF has provided preservation resources to 296 organizations in all 50 states, the District of Columbia, and Puerto Rico to help save 2,400 films
"For twenty years the National Film Preservation Foundation has reshaped the world of orphan film preservation through its grant program, saving overlooked and unseen moving images that would have been lost without public support" said Wendy Shay, the National Film Preservation Board member who served on the panel that reviewed this year's proposals. "The movies saved in this round are no exception. From silent-era shorts to activist documentaries, they demonstrate the incredible variety of American moviemaking, stretching from 1915 to 1988 and encompassing practically every genre under the sun."
Eclectic highlights include Won by a Sweet (1929), a sponsored film from the National Confectioners' Association about the health benefits of candy for athletes; The Spider and the Fly (1938), one of the earliest surviving American home movies with synchronous sound; and Jane's Declaration of Independence (1915), a rediscovered silent two-reeler filmed in the Presidio of San Francisco, about a young woman who defies her family to marry a soldier.
Also represented are three non-fiction films involving political figures and processes: Faces of Russia (1968), documents Senator Allen J. Ellender's 1968 trip to the Soviet Union; The Big Lever: Party Politics in Leslie County, Kentucky (1982), is a documentary about rural straight-party-ticket voting, inspired by Richard Nixon's visit to Leslie County; and the Charles Longstreet Weltner Collection (1950s–60s), collects campaign films from the pro–Civil Rights Georgia Congressman, including an appearance by Ted Kennedy.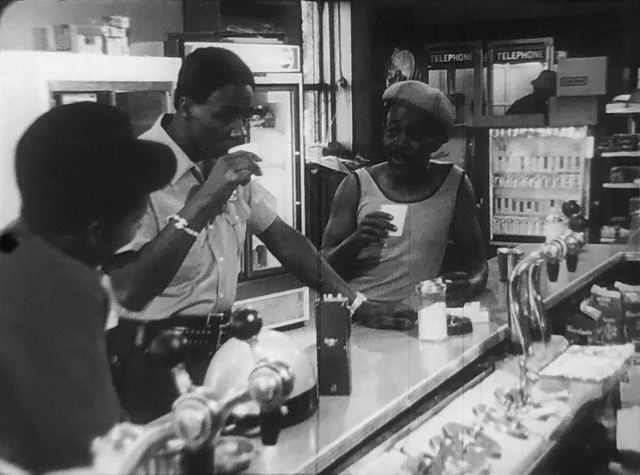 The variety of 2018 grant winners extends across genres with experimental films by Stephanie Beroes, Al Wong, Robert Abel, and Chris Kraus; three educational films on 19th-century photography processes by James Card, George Eastman Museum's founding curator of motion pictures; archaeological footage of the 1930s Rainbow Bridge–Monument Valley Expedition; and home movies of Europe during World War II by Jewish American soldier Murray Goldblatt, with scenes of Ingrid Bergman and Jack Benny entertaining troops and footage from the Buchenwald concentration camp. For a full list of the 2018 grant winners, click here.
NFPF grants are made possible by funds authorized through The Library of Congress Sound Recording and Film Preservation Programs Reauthorization Act of 2016—secured through the leadership of the Library of Congress—and the contributions of public-spirited donors. A curated selection of the preserved films is available for viewing on the NFPF website, and more than 200 additional titles have been made accessible by our grant recipients.