The National Film Preservation Foundation is proud to announce the films selected for preservation in 2020 through its federally funded grant program. These grants will allow 34 institutions across 19 states and the District of Columbia to preserve 47 films from their collections.
Two of the grant-winners were once thought lost. Black Chariot (1971), a grassroots-financed feature about the Black liberation struggle, was directed by Robert L. Goodwin—one of the few Black screenwriters working in Hollywood at the time—and stars Bernie Casey. "For nearly fifty years Black Chariot has been considered 'lost,' and as a result, relegated to a footnote in film scholarship," writes Jacqueline Stewart, Professor of Cinema and Media Studies at the University of Chicago and host of "Silent Sunday Nights" on Turner Classic Movies.
"Goodwin produced, directed, and wrote this film with primary financing coming from the Black community," she adds. "He took ads out in the local Black press as a fundraising and marketing effort, similar to pioneering filmmakers like Oscar Micheaux and George and Noble Johnson of the Lincoln Motion Picture Company in the 1910s. It is particularly significant that this film has been located at the National Museum of African American History and Culture because of its mission to tell the American story through an African American lens."
Also once-lost is Flowing Gold (1924), a silent melodrama feature set in the early days of the Texas oil boom. Its climax features an apocalyptic oil fire, into which the heroine (played by Anna Q. Nilsson) dives to rescue the hero (Milton Sills). The penultimate film of director Joseph de Grasse, Flowing Gold survived only in a print discovered in the Czech Republic's National Film Archive. The San Francisco Silent Festival will supervise the film's preservation and eventually screen it for the first time in nearly a century.
Other works of early cinema preserved though this year's grant include
The Maid of McMillan
(1916)—filmed at Washington University in St. Louis and perhaps the earliest extant student film—and three rare, at-risk titles held by the George Eastman Museum.
His Last Race
(1923), starring daredevil Australian rider Rex "Snowy" Baker and his wonderhorse Boomerang, was codirected by B. Reeves Eason, who devised the chariot race in
Ben-Hur
(1925). The western
Payroll Pirates
(1920) features the groundbreaking action star Helen Gibson—best known for
The Hazards of Helen
—in one of her few surviving films. The two-reel comedy
When Betty Bets
(1917) is the only extant film of Broadway stage actress and singer Marie Cahill, who had a "reputation for being the cleverest comedienne on the American stage" according to the trade press.
Our grants will also preserve the efforts of women behind the camera, as seen in the work of four avant-garde filmmakers. Anthology Film Archives will preserve a pair of shorts—Yes (1963) and Jeremelu (1964)—by Naomi Levine, a fixture of early 60s experimental cinema and star of several Andy Warhol classics. Five films blending the quirky and quotidian by the Bay Area's Dorothy Wiley will be preserved by the Pacific Film Archive. They range from the abstractions of Cabbage and Letters (both 1972) to the cinematic portrait of her son, Zane Forbidden (1972). The Chicago Film Archives will preserve four films by JoAnn Elam, an important figure in Chicago's arts scene and co-founder of Chicago Filmmakers, including Lie Back and Enjoy It (1982), a dialectical examination of the politics of representation and the power imbalance between male filmmakers and female subjects. To be preserved by the XFR Collective are two rarely seen films by Naomi Uman: the single-shot "microcinema" film GRASS (1997) and Love of 3 Oranges (1993), a multi-media depiction of femininity in operetta form.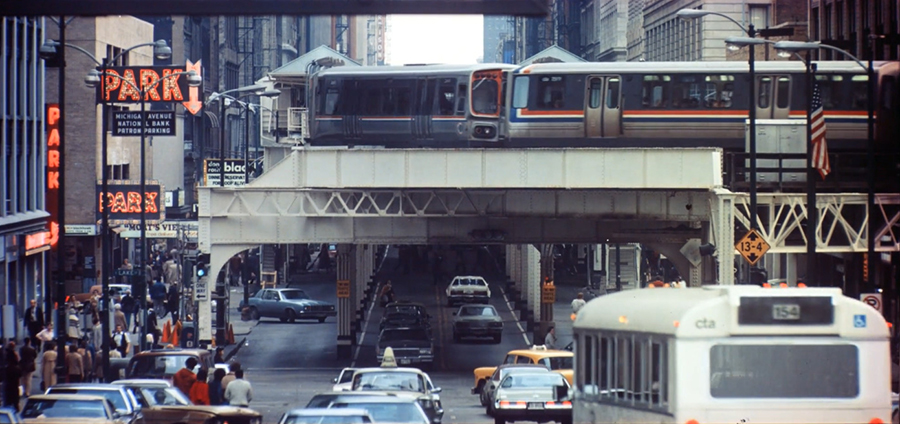 The grant-winners also include a handful of documentaries:
Dance and Human History
(1974), narrated and co-directed by Alan Lomax;
Russia
(1971), Theodore Holcomb's portrait of the Soviet Union, narrated by journalist Harrison Salisbury;
Childcare: People's Liberation
(1970), a manifesto for cooperative childcare co-directed by Bonnie Friedman;
Hey Mama
(1967), a cinema-verité examination of working-class African American life in the Oakwood neighborhood of Venice, California;
The City of Dreams
(1983), a 70mm tribute to Chicago and its citizens; and
Tony Williams in Africa
(1973), which depicts the fusion jazz drummer investigating the West African talking drum.
Further highlights of the 2020 grants are sponsored films from the 1977 mayoral campaign of Ernest "Dutch" Morial, the first African American mayor of New Orleans; documentation of paranormal psychologist Jule Eisenbud's research on psychic Ted Serios and his purported ability to record thoughts on photographs; demonstration reels of the Rotoscope widescreen projection system invented by Rowe Carney and Tom Smith; instructional films on basketball featuring two-time Olympic gold winning coach Henry Iba; and footage of the poet Robert Frost's annual lecture at Agnes Scott College, blues legends Son House and John Lee Hooker in concert, and John Ringling hosting President Coolidge and his wife at the Ringling Bros. and Barnum & Bailey circus.
Amateur filmmaking is well represented by Green Paradise: The Story of a Camping Trip (1931), featuring the earliest known footage of the Bob Marshall Wilderness Complex in western Montana, and by home movies from the first director of the National Gallery of Art, a steamboat agent in Alaskas' remote Mitkof island, and an American aviator working for the China National Aviation Corporation during the 1930s. For a full list of 2020 grant winners, click here.
Since 1998 the NFPF has provided preservation resources to 315 organizations in all 50 states, the District of Columbia, and Puerto Rico to help save 2,547 films. NFPF grants are made possible by funds authorized through The Library of Congress Sound Recording and Film Preservation Programs Reauthorization Act of 2016—secured through the leadership of the Library of Congress—and the contributions of public-spirited donors. A curated selection of the preserved films is available for viewing on the NFPF website, and more than 250 additional titles have been made accessible by our grant recipients.