The National Film Preservation Foundation is proud to announce the films slated for preservation through its annual federally funded grant program. The grants will allow 36 institutions across 16 states to preserve 57 films from their collections. The selections range from Broken Barriers (1919), the first motion-picture adaptation of the Sholem Aleichem story that inspired Fiddler on the Roof, to Code Blue (1972), a recruitment film aimed at bringing minorities into the medical field made by Henry Hampton's Blackside Inc., the Emmy-winning producer of Eyes on the Prize.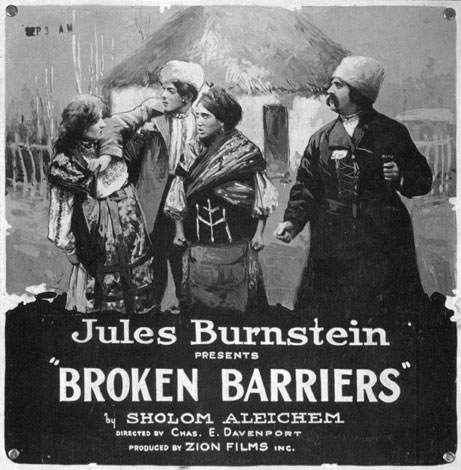 Also known as Khavah (the title of Aleichem's story), Broken Barriers was thought lost for decades, until a print was donated to The National Center for Jewish Film by the granddaughter of the producer. "It's a gem of a discovery and one that greatly contributes to the continuum of Jewish images on screen" writes Sharon Pucker Rivo, NCJF Executive Director & Co-Founder. "While Broken Barriers was the first film to adapt Sholem Aleichem's 'Tevye' stories, it was not the last. Maurice Schwartz's seminal 1939 Yiddish-language feature film Tevye—one of the most important films in our collection—draws heavily on Broken Barriers in its tone and film language. In 1964, Aleichem's Tevye stories entered the mainstream with Fiddler on the Roof, one of the most successful musicals of all time."
Another silent feature among this year's crop is the social issue melodrama Love or Justice (1917), a Thomas Ince production about a substance-abusing lawyer and his redemption by a woman from the underworld. Several decades forward, the height of the American independent film renaissance is represented by two landmark diary films: Ed Pincus's Diaries (1971–76) and My Girlfriend's Wedding (1969) by Jim McBride. Performance art is exemplified by Solo Olos (1978), a newly discovered performance by the late Trisha Brown, as filmed by Babette Mangolte, and 16 Millimeter Earrings (1979), a celluloid recreation of Meredith Monk's multimedia solo performance.
The grant winners also include a set of documentaries: The Flashettes (1977), Bonnie Friedman's empowering documentary about an African American female track team from Brooklyn; nine films depicting Yanomamo culture by ethnographer Timothy Asch and anthropologist Napoleon Chagnon; and American Revolution II (1969), the Film Group's documentation of cross-racial political alliances, which Roger Ebert awarded four stars and called "a film every Chicagoan should see."
Medical and scientific films are also well represented, starting with The Inner World of Aphasia (1968), an innovative medical training film on treating patients unable to communicate verbally, which was named to the National Film Registry in 2015. Other research works include dance analysis films using the "Choreometrics" method developed by Alan Lomax; pioneering heart-surgery footage from Johns Hopkins University; and rare footage of "Booming Ben," the last surviving Heath Hen, filmed shortly before he and his species went extinct in 1932.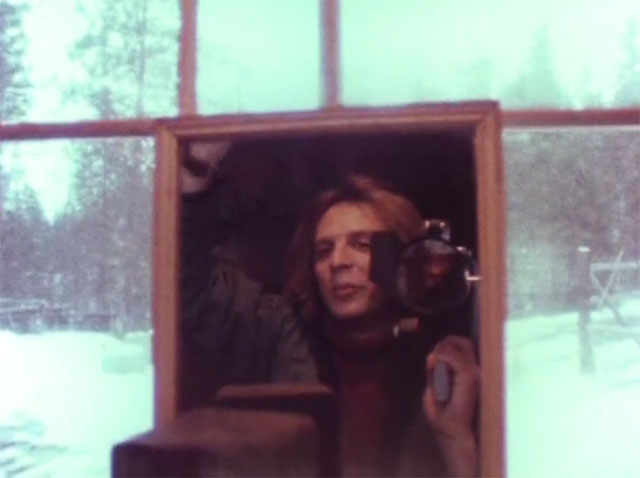 Among this year's crop there are also sponsored films promoting the reelection of Montana Governor J. Hugo Aronson, the "Galloping Swede"; tourism in Adirondack Park; and the Pulitzer prize-winning scoops of the Chicago Daily News. Home movies are represented through collections on topics ranging from the life and work of the sculptor Cornelia Chapin to the champion racehorses Man O' War and Durbar II, to the 75th Infantry Airborne Ranger Reconnaissance Team in central Vietnam, and more. For a full list of the 2017 grant winners, click here.
The grants are made available thanks to the Library of Congress and provide support to create a film preservation master and two access copies of each work. Since its creation by Congress in 1996, the NFPF has provided preservation support to 292 institutions and saved more than 2,350 films through grants and collaborative projects.