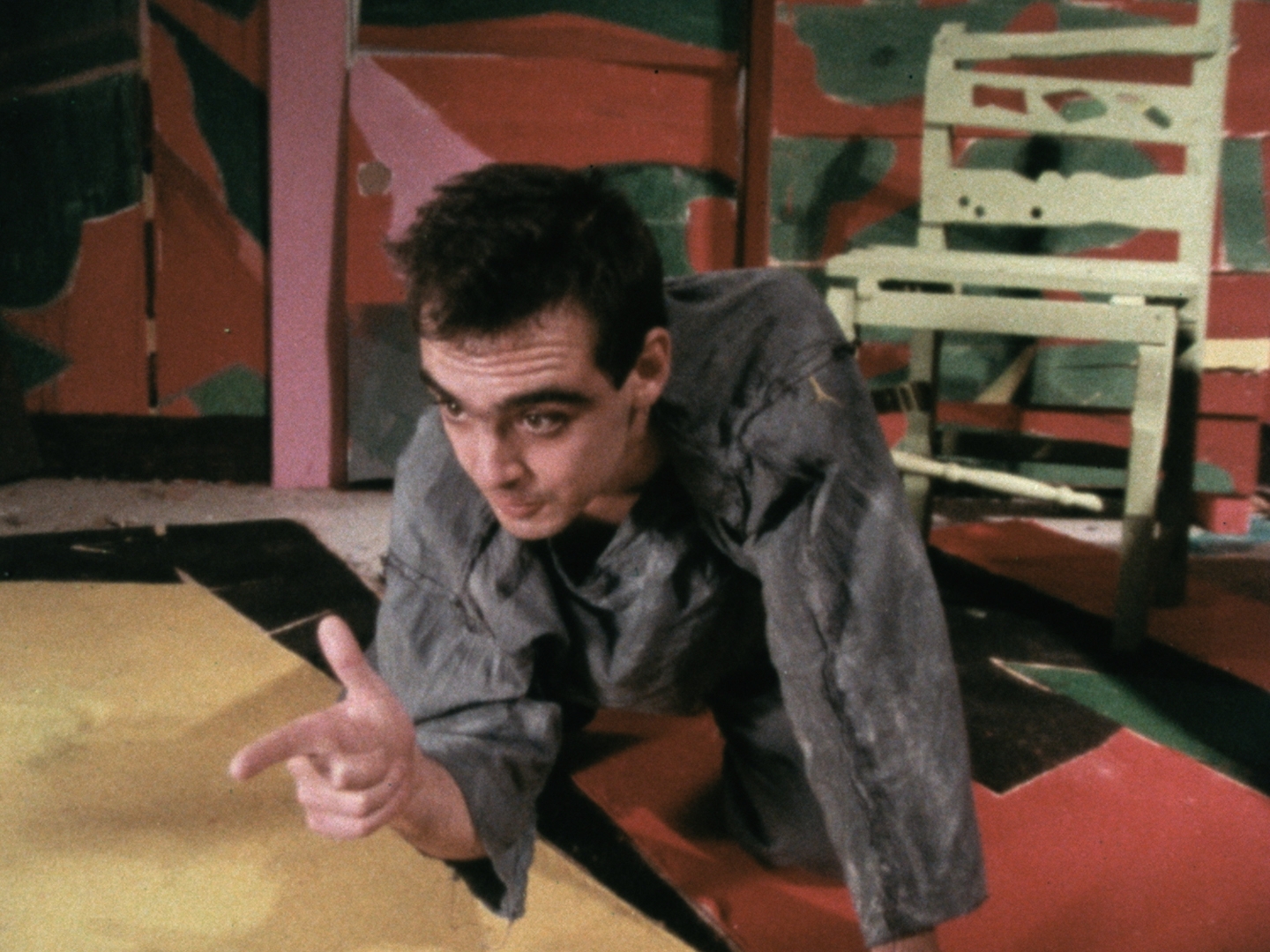 Caligari's Cure (1982) by Tom Palazzolo
A semi-autobiographical feature by Tom Palazzolo, two queer cinema classics by Michael Wallin, a subjective investigation of persona by Natalka Voslakov, and an abstract portrait of life by Ricardo Bloch and Sally Dixon will be preserved and made available through the 2023 Avant-Garde Masters Grants, awarded by The Film Foundation and the National Film Preservation Foundation. Funding is provided by the Hobson/Lucas Family Foundation.
Chicago-based artist Tom Palazzolo's absurdist feature film, Caligari's Cure (1982), is both an irreverent retelling of Palazzolo's childhood and a loose adaptation of Robert Weine's 1919 classic The Cabinet of Dr. Caligari. The Village Voice film critic J. Hoberman wrote, "The brazen, comic-book mise-en-scène resembles that of Red Grooms or the Kuchars; the tacky, off-kilter sets–houses as ostentatiously ramshackled as Frank Stella's recent sculpture, wallpaper like Lucas Samaras's quilt-shard collages, decrepit furniture painted pale pink or dusty green–are a kind of arty-idiot Toonerville Trolley Americana." Chicago Film Archives will preserve the film and make it available alongside previously preserved Palazzolo films.
Natalka Voslakov's Time Capsule with True Bird Flight (1982) will be preserved by Pittsburgh Sound + Image. A poet, writer, filmmaker and all-around creative force in Pittsburgh in the late 70s, Voslakov mined the Pittsburgh art, film, and music scenes for inspiration and collaboration. Often using her life as subject matter, her Super 8 films exemplify the punk essence of the Pittsburgh scene. A freeform interrogation of performance and persona, Time Capsule with True Bird Flight was partially photographed by filmmaker Peggy Ahwesh, one of Voslakov's key aesthetic accomplices.
The Walker Art Center will preserve Phototropism (1985) made by noted avant-garde film curator Sally Dixon and her husband Ricardo Bloch.Inspired by the work of Jonas Mekas and Stan Brakhage, Dixon began to informally organize film screenings at the Carnegie Museum of Art. After leaving Pittsburgh, Dixon moved to Colorado to join her friend and collaborator Stan Brakhage. There she met Bloch. Phototropism is a portrait of the couple's garden that uses rayograph-style imagery in a more formalized manner than the personal "film poems" Dixon had created in the past.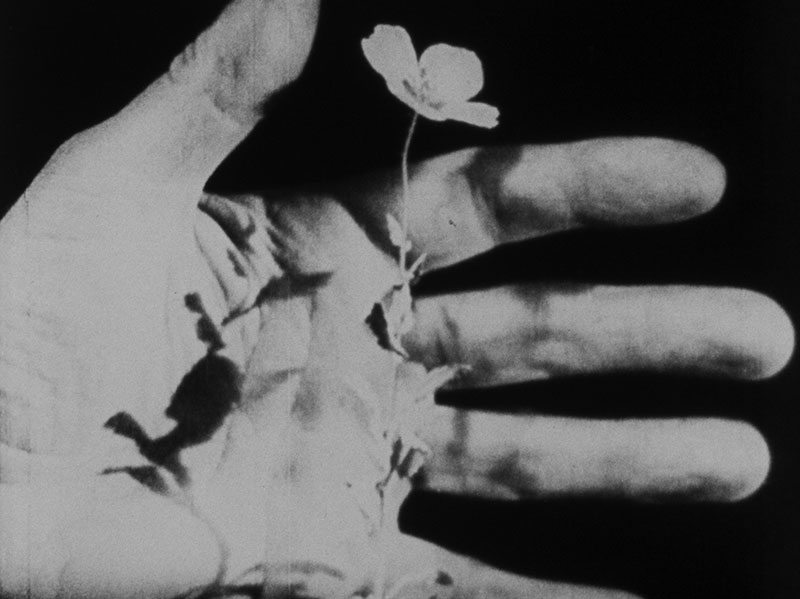 The Canyon Cinema Foundation will preserve two films by Bay Area Filmmaker Michael Wallin. A pioneer in San Francisco's queer avant-garde cinema scene, Wallin began making films in 1968 while studying under experimental film legend Bruce Baillie. Decodings (1988) is a poetic found-footage essay on remembrance and loss in the AIDS era. Black Sheep Boy (1995) takes the form of a deconstructed erotic fantasy invoking the work of queer film icons Kenneth Anger and Jean Genet. Canyon Cinema Foundation will distribute the new 16mm prints created through this project.
Over the course of 20 years the Avant-Garde Masters Grant program, created by The Film Foundation and the NFPF, has helped 34 organizations save 219 films significant to the development of the avant-garde in America thanks to the Hobson/Lucas Family Foundation. The grants have preserved works by 87 artists, including Kenneth Anger, Shirley Clarke, Bruce Conner, Joseph Cornell, Oskar Fischinger, Hollis Frampton, Barbara Hammer, Marjorie Keller, George and Mike Kuchar, and Stan VanDerBeek. Click here to learn more about all the films preserved through the Avant-Garde Masters Grants.